Wooden spatula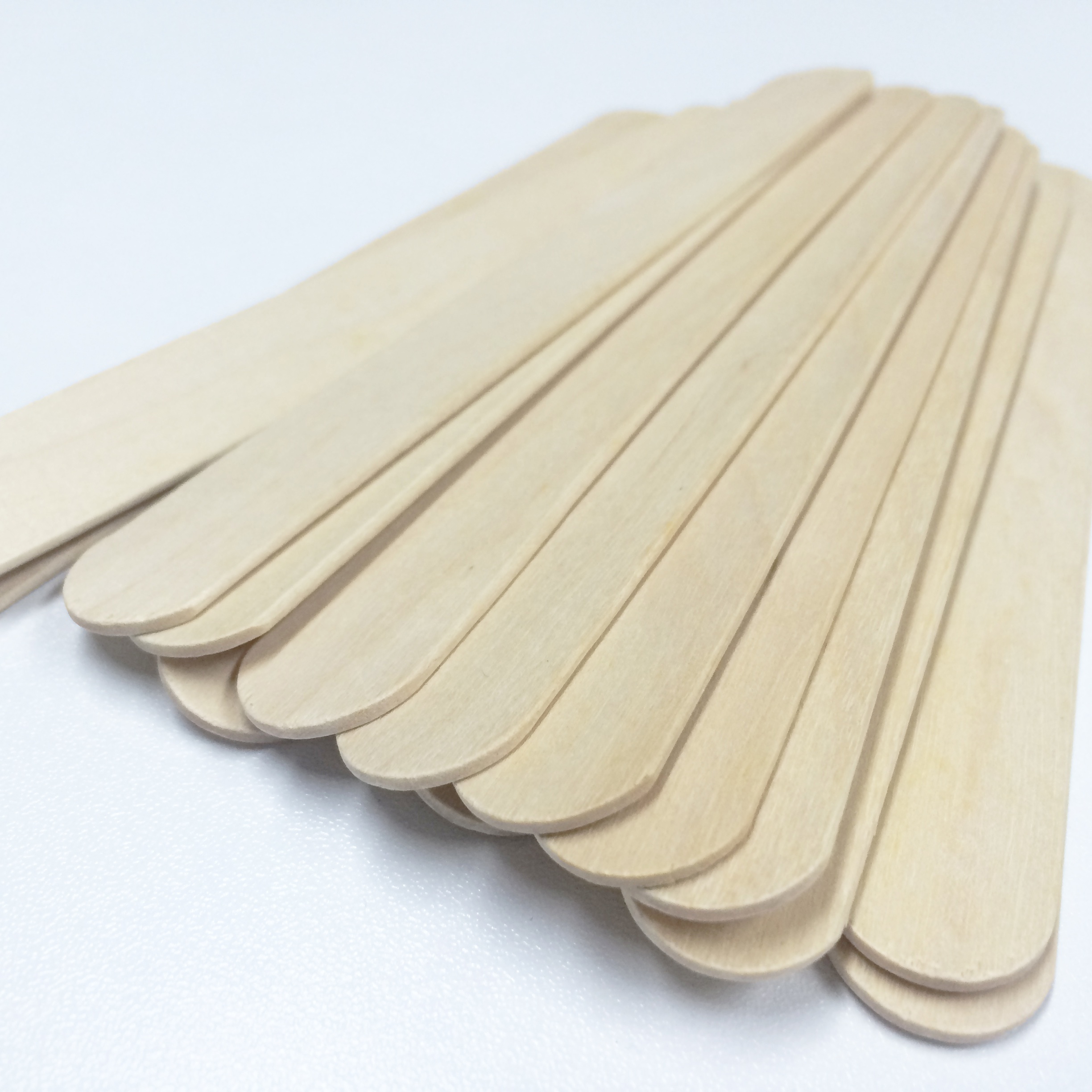 The «SILVER BIRCH» company is one of the largest Russian manufacturers of medical disposable supplies made Siberian birch.
Wooden spatula or tongue depressor is used for medical purposes, as well as in cosmetology. Cosmetic spatula is used for waxing and sugaring, for applying creams and scrubs.
The requirements for any tool that contact with the body are high. It should be perfectly smooth, free of splinters and rough edges. We are checking the quality of our products and produce up to 13 million products a day.
Order wholesale spatulas for your business. Your clients will appreciate the professional level and successful choice of safe medical tools from the company «SILVER BIRCH».
Spatula: parameters
We produce spatulas without individual packaging. Products are packed loose in boxes or by 100 pieces in plastic bags. We will deliver your order anywhere in the world!
When you will make an order, select the appropriate length and type of product:
non-milled sterile;
non - milled non-sterile.
All spatulas are double-polished and have a processed edge. The width and thickness are unchanged. All products manufactured by the "SILVER BIRCH" Company have certifications and meet international standards.
We already work with 15 countries around the world and give an opportunity to buy a wooden spatula wholesale and get delivery on time. Possible ways of shipping: by road, by rail and by marine (20-, 40-foot containers).
High-quality safe spatula at the best price is only a thorough processing of wood and nothing extra:
low residual humidity of products;
long shelf life;
selection of suitable characteristics;
eco-friendly product;
a convenient way of packing;
fast delivery;
logo application on request.
You can specify the price and ask questions to the Manager by phone (Russian, English, and Chinese).
Contacts
The "SILVER BIRCH" production company begins its story in 2009
Since 2021, the Silver Birch TM has officially passed to Dartex LTD, which now supplies our products for export.
"SILVER BIRCH"

Address:

660037

, Russia, Siberia

Krasnoyarsk

Krainaya street 2a office 201

Our managers are willing to communicate in English, Chinese and Russian.