Wooden ice cream stick
The SILVER BIRCH Company is a major manufacturer of ice cream sticks (ice cream stick manufacturer). We ship products to 15 countries and accept wholesale orders for sticks with a volume of 10 boxes or more. Each box contains 10,000 sticks. You can choose the most convenient method of packing: in bulk or in cartridges of 50 pieces.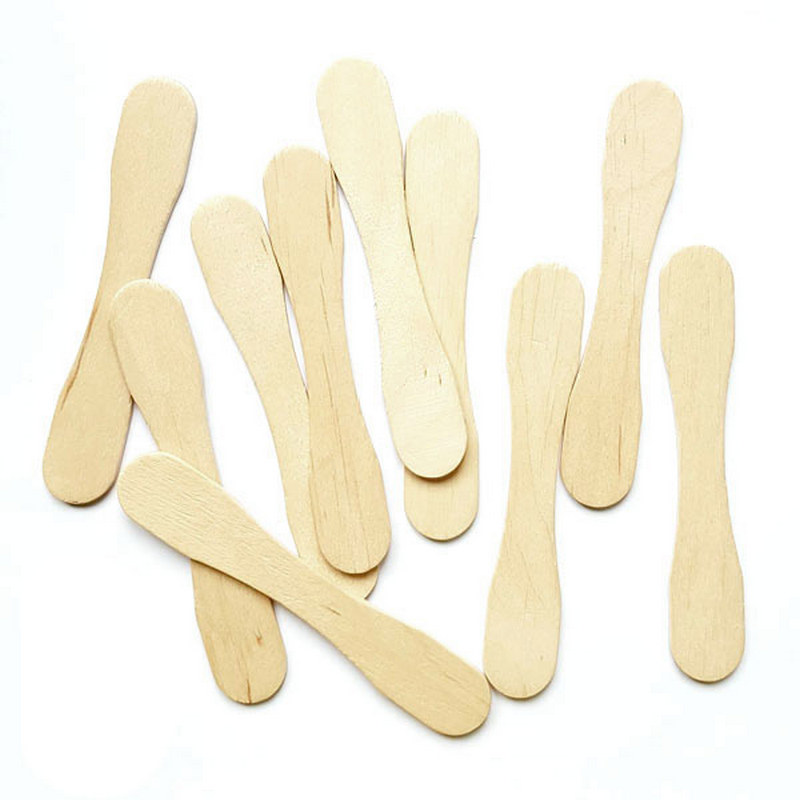 Wooden ice cream sticks of the "SILVER BIRCH" Company are certified according to local and international quality standards (TU 5544-001-60347862-2015 and OST 13-19-83).
Every Popsicle stick in the batch is safe and perfect quality:
eco-friendly wood of noble Siberian birch;
thorough polishing;
product humidity-8%, guaranteed long-term storage without loss of quality.
Products that are used in the food industry must meet standards and maintain perfect quality in all conditions. Therefore, all ice cream sticks are waxed for additional protection from moisture. Characteristics that you may choose:
form of the stick – standard or Magnum;
edges – rounded or straight;
polishing-double or triple;
length (width and thickness are standard);
packing – loose or cartridges.
The finished ice cream stick has a smooth surface, a beautiful white color, and safe edges. All sticks are milled. You can order spoons for ice cream with the logo applied by hot stamping.
Ice cream sticks wholesale and retail
You can buy a wooden ice cream stick at wholesale or retail prices. For more information, contact representatives of your region by phone. Our managers speak Russian, English and Chinese.
The possible production volume of wooden ice cream sticks (wooden ice cream stick) is 13 million pieces per day. We will deliver your order anywhere in the world!
Depending on the volume of the order, we can send products:
by road (tented trucks);
by rail or by marine (20 -, 40-ft containers).
We make sure that deliveries are made on time.
Contacts
The "SILVER BIRCH" production company begins its story in 2009
Since 2021, the Silver Birch TM has officially passed to Dartex LTD, which now supplies our products for export.
"SILVER BIRCH"

Address:

660037

, Russia, Siberia

Krasnoyarsk

Krainaya street 2a office 201

Our managers are willing to communicate in English, Chinese and Russian.