Coffee stirrers for vending machines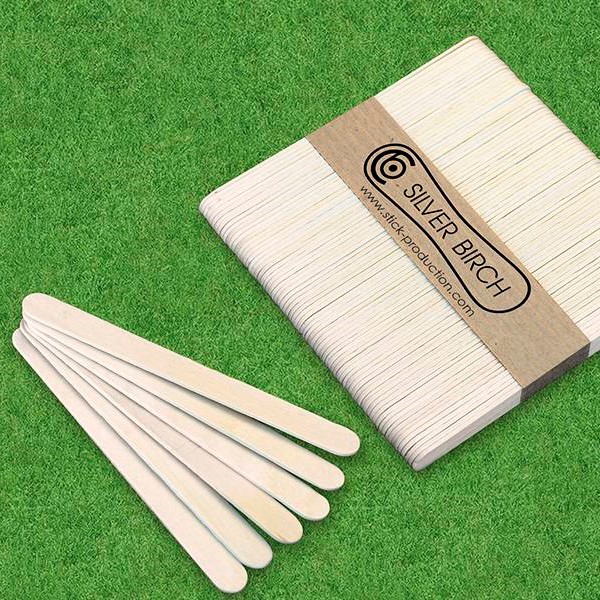 The SILVER BIRCH company - major producer and supplier of products made from environmentally friendly Siberian birch. We make wooden coffee-mixers for vending and form deliveries to 15 countries of the world.
We will simplify your transition from plastic stirrers to wooden. At "SILVER BIRCH" you can order a wholesale and bulk batch of stirrers for vending machines.
All our products certified in accordance to international standards. High quality guaranteed:
clean timber of noble Siberian birch;
careful polishing;
the product humidity - 8% to 15%.
Our wooden coffee mixers for vending can be stored in packaging for a long time without any risk of losing their marketable condition. When ordering a batch of vending stirrers, you may want consider selecting the appropriate parameters:
length (width and thickness - standards);
Packing - placer, cartridges, bundles or loose.
Finished products have a smooth surface, white color, safe edges. Stirrers for coffee vending machines are vending operator's expendable material, so we do not mill this product. This is the simplest version of a stylish high-quality mixer for vending machines. These sticks will not require serious expenses and will please your customers.
How to buy wooden coffee stirrers for vending
The price of the order depends on the number of stirrers for automatic machines. Detailed information you can obtain by telephone from representatives of the region. Our managers speak Russian, English and Chinese.
The possible production volume of coffee stirrers for vending machines is 13 million pieces per day. We deliver the goods worldwide!
In relation to volumes, our products shipped the following way:
by road (tilt trucks),
by rail or sea (20', 40' container).
We always making sure that our deliveries are on time.
Contacts
The "SILVER BIRCH" production company begins its story in 2009
Since 2021, the Silver Birch TM has officially passed to Dartex LTD, which now supplies our products for export.
"SILVER BIRCH"

Address:

660037

, Russia, Siberia

Krasnoyarsk

Krainaya street 2a office 201

Our managers are willing to communicate in English, Chinese and Russian.